Sedona Heritage Museum
In the heart of Sedona, the Heritage Museum is the caretaker of local history. Entertainment, research, education, and fun are the mission of this organization. The location was originally a homestead for the Jordan Family, now operated by the Sedona Historical Society to preserve and showcase the region's history. Offering community activities and educational events, the Heritage Museum always focuses on preservation and conservation, it's a must-stop for all Sedona visitors.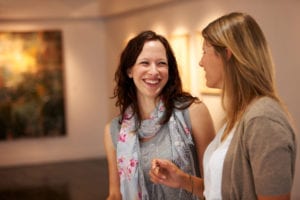 A popular venue for weddings, the permanent exhibit, "Here Come the Brides: Weddings Throughout the Decades," is the perfect backdrop for your big day. Showcasing dresses and accessories from 1874-1950, visitors are treated to incredible fashion shifts from the glam look of the 40s to the embroidered linens of the Wild West.
A Piece of History
 Located at Jordan Historical Park on Jordan Road in uptown, visitors explore the Early Settlers Exhibit, Ranching & Cowboys, Sedona filmmaking history, and the Orchard Industry. Open daily 11 a.m. – 3 p.m., admission is just $5 for adults and free for children. Audio tours are available, as are self-guided or docent-led tours for groups.
Venture through a number of historical themes and hear stories of those who helped make Sedona history. History-rich programs and events pop up throughout the year, and many are geared towards younger children. A research library is also open to the public and serves as a great resource for genealogy work.