Great Location in West Sedona
The Southwest Inn at Sedona lies at the bottom of Dry Creek Road, at the western gateway entrance to Sedona, beneath Thunder Mountain, Chimney Rock and Coffee Pot Rock.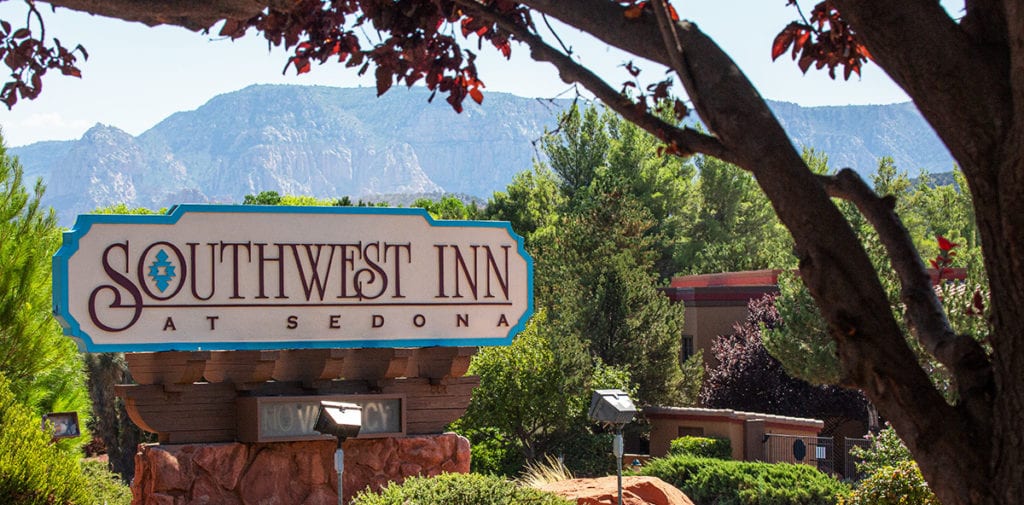 Southwest Inn has been given many awards, including an award for great design by "Keep Sedona Beautiful." It has also been recognized by the City of Sedona for "its use of design & color." It was recently commended by the Sedona Recycling Center for its efforts in recycling during the property renovation.
Best Sedona Arizona Hotel
The Southwest Inn at Sedona has recently received the Best Sedona Arizona Hotel for the 4th year in a row by an independent business evaluation association. The hotel also recently received the distinguished TripAdvisor Certificate of Excellence three years in a row.