Outdoor Activities In Sedona
Are you looking for fun ways to enjoy the fresh air in Sedona?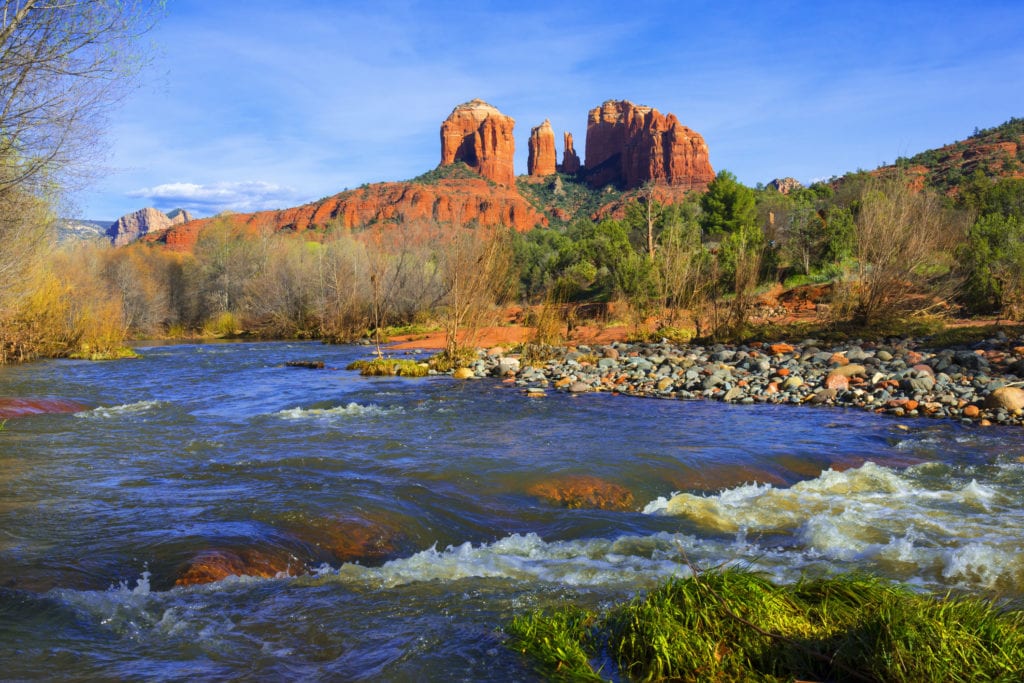 Sedona is a beautiful area, and while you're in town this summer, you should spend as much time outside as you can, enjoying the fresh area and the stunning views.  We rounded up some activities to keep you entertained outside.
Ziplining
Predator Zip Lines allows you to see the animals in the Out of Africa Wildlife Park from a new angle – above.  Enjoy the adrenaline rush as you whizz by big cats and other African Savannah animals!
Balloon Ride
This is the best way to admire the Sedona landscape.  Red Rock Balloons will take you up in one of the colorful, cheerful hot air balloons for an hour-long ride over the Coconino National Forest, where you can see Montezuma Castle National Monument and Oak Creek Canyon.
Biking Through Nature
Over The Edge Bikes allows you to rent a bike or even take a bike tour through the Sedona mountains, giving you a great view while you squeeze some exercise into your trip.
Hiking
Pick your own route or go on a guided tour from a company like Trail Lovers Excursions, where a trained and knowledgeable guide will point out interesting sites as you walk the mountains and canyons of Arizona.  Tours can be anywhere from an hour to a full day, and will satisfy a variety of interests.
Horseback Riding
Enjoy the view from horseback on a trail ride from Horsin' Around Adventures.  Take a short ride or go on an all-day tour with lunch – the stable has horses for every skill level, and you'll feel like a cowboy as you ride through the red rocks.
Kayaking And Rafting
Cool off on the water by renting an inflatable kayak or raft from Verde Adventures.  You'll have the choice to relax on a calm river or increase your adrenaline with a bit of white water rafting, and as you sit securely in your boat, you may just catch a glimpse of some wildlife on the riverbanks.
There are so many ways to enjoy Sedona, but in summer, the best ones are all outside!