Coming Up: Flagstaff Festival Of Science
Don't miss 10 days of scientific fun spanning a variety of disciplines!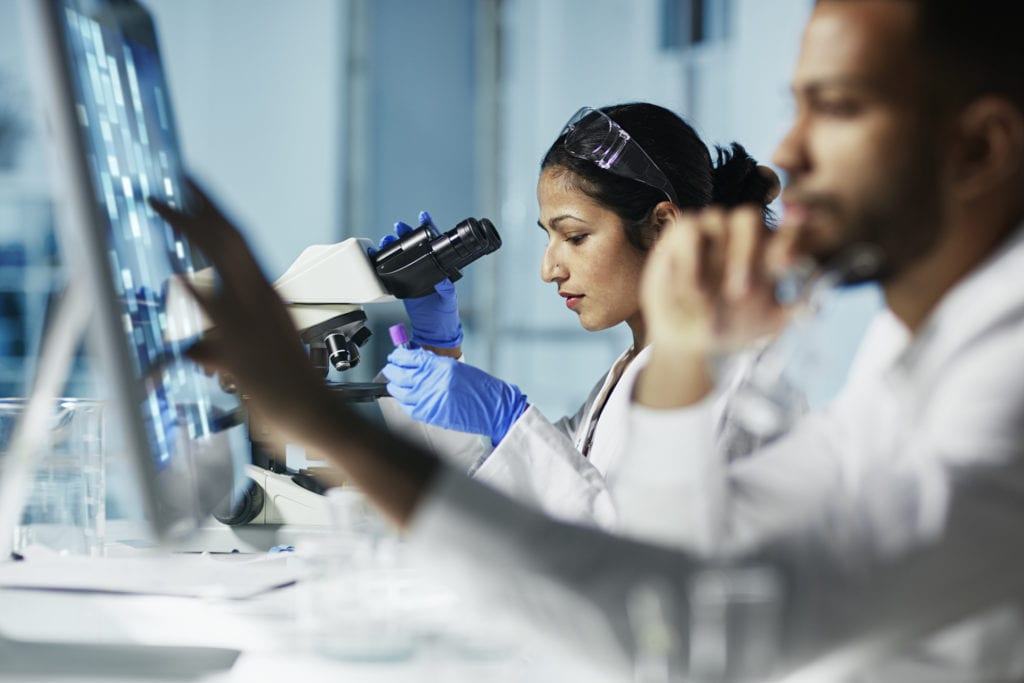 Every year at the end of September, nearby Flagstaff becomes a town of scientific discovery and education by hosting the Flagstaff Festival of Science!  Institutions and organizations across the city participate by providing speakers, offering tours, and hosting activities.  Whether your interests are up in space or out in the wilderness, you can learn more and discover the latest information at the festival.
2019 is the 30th anniversary of the festival, as well as the 50th anniversary of the moon landing – an event for which the astronauts trained in Flagstaff.  In honor of these dates, the keynote speaker is General Charlie Duke, the 10th man to walk on the moon, and the youngest of the group.  Other speakers include fellow Apollo astronaut Alan Bean, arctic explorer Will Steger, geneticist Paul Keim, and Kyle Maynard, an amputee who climbed Mount Kilimanjaro.
In addition to speeches, attend guided hikes through the Hart Prairie Preserve, Lava River Cave, and Rio de Flag Canyon, or field trips to tag Monarch butterflies, learn about the brewing process at Wanderlust Brewery, or visit the Homolovi Hopi Pueblo.  For avid astronomers, both NAU Campus Observatory and Hart Prairie Deck will be hosting star parties, with telescopes provided and experts to answer any questions you may have.
Inspired by TED talks, you can attend SCI talks, which feature experts discussing interdisciplinary topics, like the convergence of art and science.  Also, there will be numerous panel discussions, covering issues like ocean pollution to break-through developments, like bacterial genomes and uses of bacteria to fight cancer.
There was also be films to watch, and even two particularly note-worthy performances to attend.  One is a moon-landing-inspired ballet, in honor of the anniversary of the Apollo mission.  The other is a performance and discussion on the moon in the works of William Shakespeare and promises to be quite fascinating.
With participating institutions including the National Weather Service, Flagstaff Medical Center, Lowell Observatory, and even Pioneer Museum, nearly every scientific field will be represented and every interest will have corresponding activities and discussions.
Don't miss the Flagstaff Festival of Science and all of the information you can glean there!