Where To Buy Local Pottery
Sedona is known for a lot of things, and one of those is the gorgeous, hand-crafted, Southwestern pottery!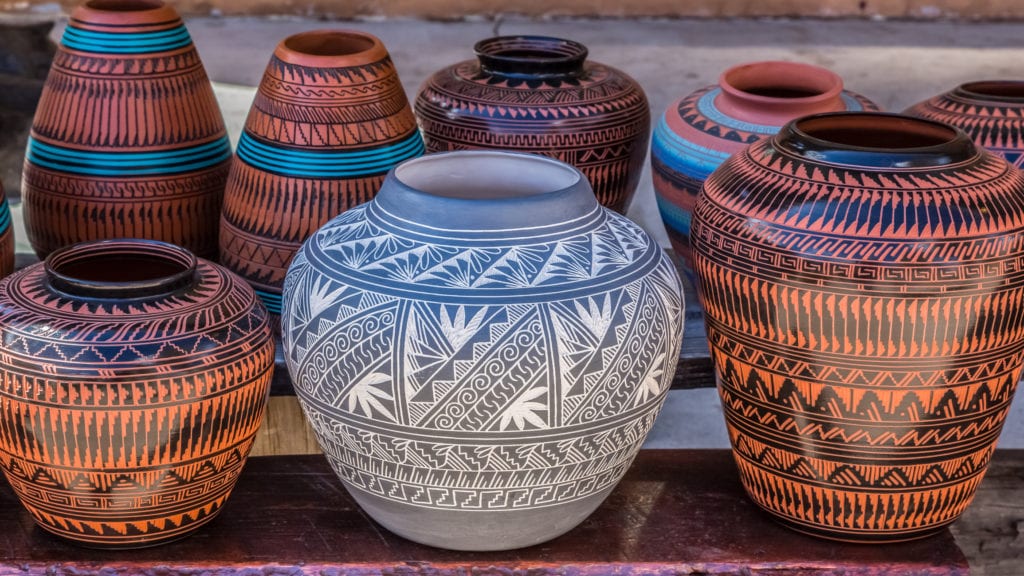 Here's a list of some favored pottery shops and galleries in the area so you can take a bit of local culture home with you!
Don't even consider not visiting Sedona Pottery while you're in town.  Owner and artisan Mary Margaret studied the craft with the best, traveling around the world to gain insight into various techniques and traditions.  She's learned from the British, Spanish, Israeli, Mexican, Navajo, and Hopi, among others, and Sedona's southwestern vibe has heavily inspired most of her current work.  In her shop, one of the oldest in Sedona, you'll find beautiful utilitarian pieces, like vases or plates, as well as less useful but stunning artistic pieces.
Since the 1970s, Esteban's has been a Sedona landmark for local potters.  The owners display their own work as well, but a variety of artists vie to be featured in the shop.  You can find both functional and artistic pottery in the shop and a variety of styles.  Pick up a sculpture for your garden, or a new ceramic dish set to use in the dining room, with beautiful detail work, and every piece will be unique.
Kachina House is a small, often-overlooked shop full of Native American pottery.  Pieces come from various tribes, so whether you're hoping for Navajo dishware or a Zuni vase, you'll find it here.  Walking through the store is like walking through an art gallery and museum, as elements of the cultures are intricately woven into the custom and design of each work.  Pieces change frequently, so you never know what you'll find – but you will certainly find something!
View some amazing Southwestern pottery while you're in town!