Bike 'n' Brew Every Wednesday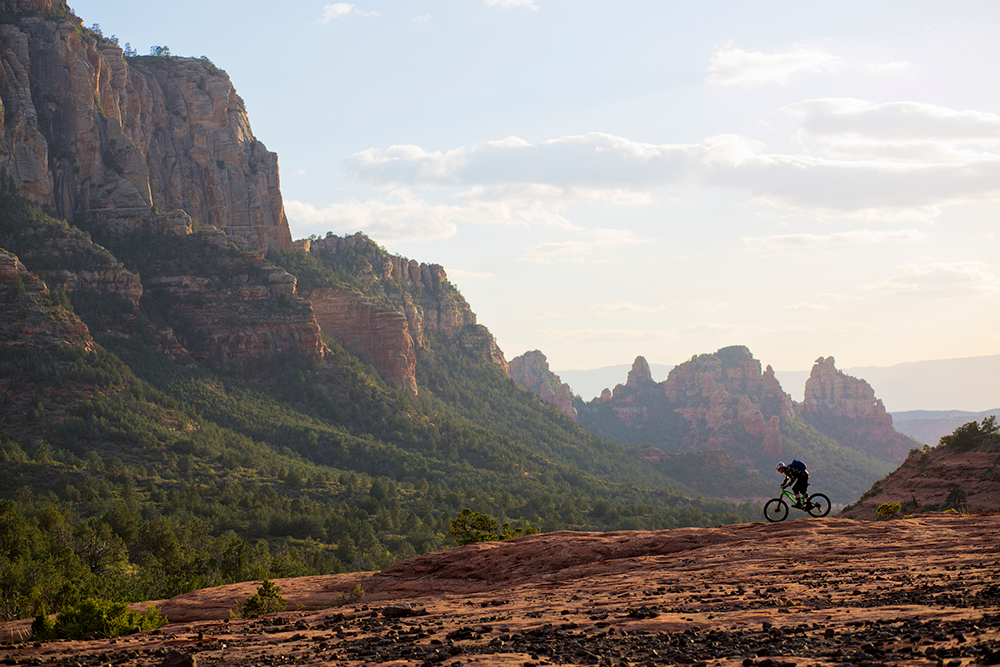 Every Wednesday from 4 – 6 p.m., Oak Creek Brewing teams up with Bike and Paddle Magazine to host a two-hour bike 'n' brew event. Everybody is welcome, and there are no fees to ride. (Of course, you still have to pay for the beer!) Bring your bike, helmet, water and any other gear. Meet fellow riders and beer lovers. All rides depart and end at the brewery. For more information on rides, including options for rentals, call 406-871-6282.
Oak Creek Brewing is a popular taproom close to the university district. Known equally for their brew and award-winning BBQ, Sedona BBQ (located within the brewery) is always smoking and grilling on the patio. All briskets, pulled pork, chicken and brats pair perfectly with their craft beers. It's all slow smoked St. Louis style, and you won't want to miss the BBQ Sundae with beans, pulled pork, slaw and sauce.
The Perfect Sedona Destination
Whether you prefer to bike 'n' brew, BBQ 'n' brew, or just want to check out the best craft beer in town, Oak Creek Brewing has you covered. What's on tap is always changing, and having just celebrated 20 years in Sedona, this craft brewery has the magic down pat.
Join the Mug Club, get all your needs from kegs to pints, and check out the official website for coupons and discounts. Oak Creek is more than just great food and brews—it's a Sedona gathering spot. What better place to spend your time in Arizona?